Founded in 1989, New World Associates is a comprehensive Benefits Consulting firm that provides the expertise and commitment necessary to meet the challenges that our clients face. We deliver in-depth knowledge and plan designs through a comprehensive implementation and administration process. "No stone is left unturned and no question is ever left unanswered." At New World Associates, we are committed to provide our clients with an innovative approach that meets the goals of our clients, their employees and their competitive edge. In today's competitive environment, the need for an effective Employee Benefit program is paramount.
The importance of a sound benefit program delivers the necessary foundation to assure important business, production, and financial targets are achieved by your employees. In today's business environment, the Employee Benefits program commands more attention and premium dollars than ever before. The bottom line impact of the Employee Benefits program should not be a strain; but, rather the investment in retaining key employees and long-term success in the market-place. Navigating the ever changing regulations, tax structure and program blueprints make it increasingly more difficult to administer without the guidance of a dependable advisor.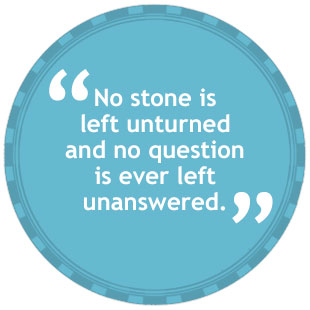 ROBERT SMITH is the founder, President and the force behind the pulse of the New World Associates team. His powerful career spans more than two decades and embodies the energy and spirit he and his team provide. As an extremely accomplished businessman, Robert has been instrumental in the development of New World Associates practice areas including client services, technology and benefits delivery. His decisive business planning and strategy are found in every business relationship that Robert has undertaken.
In 1984, Robert joined A.L. Carr. A.L. Carr was one of the largest insurance brokerage houses in New York. Robert's influential role with A.L. Carr left an impact on the way employee benefits are delivered industry wide. Dedication to serving the client, persistency in the marketplace and providing critical implementation goals to new clients are a few of the tenants Robert has developed. In 1989, Robert made the decision to develop an Employee Benefits Consulting Firm that derives its passion for serving its clients and expanding its name across the business world. New World Associates has grown, under Robert's expertise, as the premiere employee benefits firm. He is actively involved in consulting on all matters involving group insurance, executive benefits and individual planning. As an astute presenter, Robert provides expertise and lectures for many of the financial institutions and representatives in the New York Metro area.
By providing a platform of open communication in the Financial Services, Legal and Accounting Communities, the effectiveness of the New World Associates Team can be brought to center stage. Robert is also heavily involved with several of the New York based charity and fund raising organizations as well as a leader in the Society of Human Resources Managers and the National Association of Health Underwriters.